Researchers at Montana State University are great advocates for Montana's organic community and provide data and agronomic and economic insights into crop production and as well as consumer habits. Find out more below -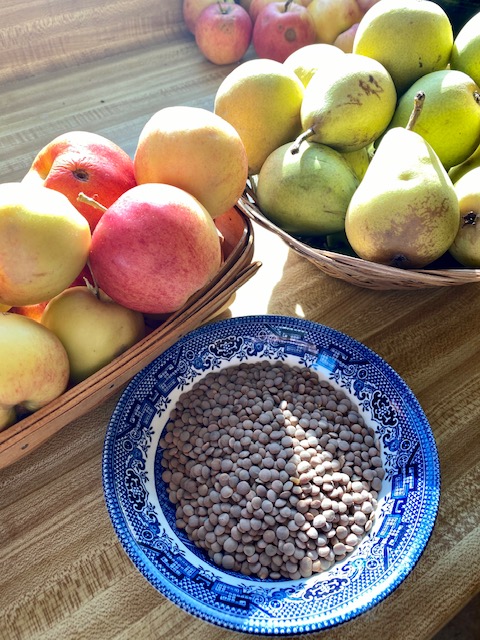 Sustainability Dimensions of a North American Lentil System in a Changing World
Teresa Warne, Selena Ahmed, Carmen Byker Shanks, and Perry Miller
Food production and consumption are among the largest drivers of global change. The adoption of lentil in production systems and in plant-based diets is a food system solution that can support the environmental, socio-economic, and human health dimensions of sustainability. The purpose of this study is to evaluate producer and consumer perceptions of the sustainability profile of the lentil system in Montana and greater lentil producing region in the context of global change. Surveys were conducted with lentil producers in Montana and surrounding region (n = 63; conventional n = 42, organic n = 15, and mixed management n = 6), and consumers (n = 138) in Montana. Results from the producer survey include background of lentil production system and management practices, perceptions of the social, economic, and health aspects related to lentil production, and perceptions of challenges and opportunities regarding lentil production. The most prevalent agronomic reason for including lentil in production systems reported by producers is to diversify crop rotation (92%). The most prevalent economic reasons for including lentil in rotation reported by producers is to capitalize on dryland production (95%) and to serve as a cash crop (87%).
Consumer survey results include individual and household lentil consumption and purchasing patterns, and consumer knowledge and perceptions of the health, market, and environmental aspects of lentil consumption. The most prevalent health-related perceptions were that eating lentils helps to improve nutrition (88%), feel satiated or full (85%), and support a plant-based diet (81%). Consumers and non-consumers of lentils alike reported they would increase lentil consumption based on environmental (78%), economic (75%), and health and nutrition (72%) information contrasting lentils and animal-based protein sources.
Overall, findings highlight how the lentil system supports multiple dimensions of sustainability based on the perspectives of study informants. Additionally, findings elucidate barriers and opportunities for promoting lentil in agricultural systems and diets. Impacts of market, policy, and climate change on lentil production, and lack of consumer knowledge on benefits of lentils to help meet food security through a sustainable diet, challenge sustainability dimensions of lentil in the food system.
Read the complete paper here. 
Follow MOA