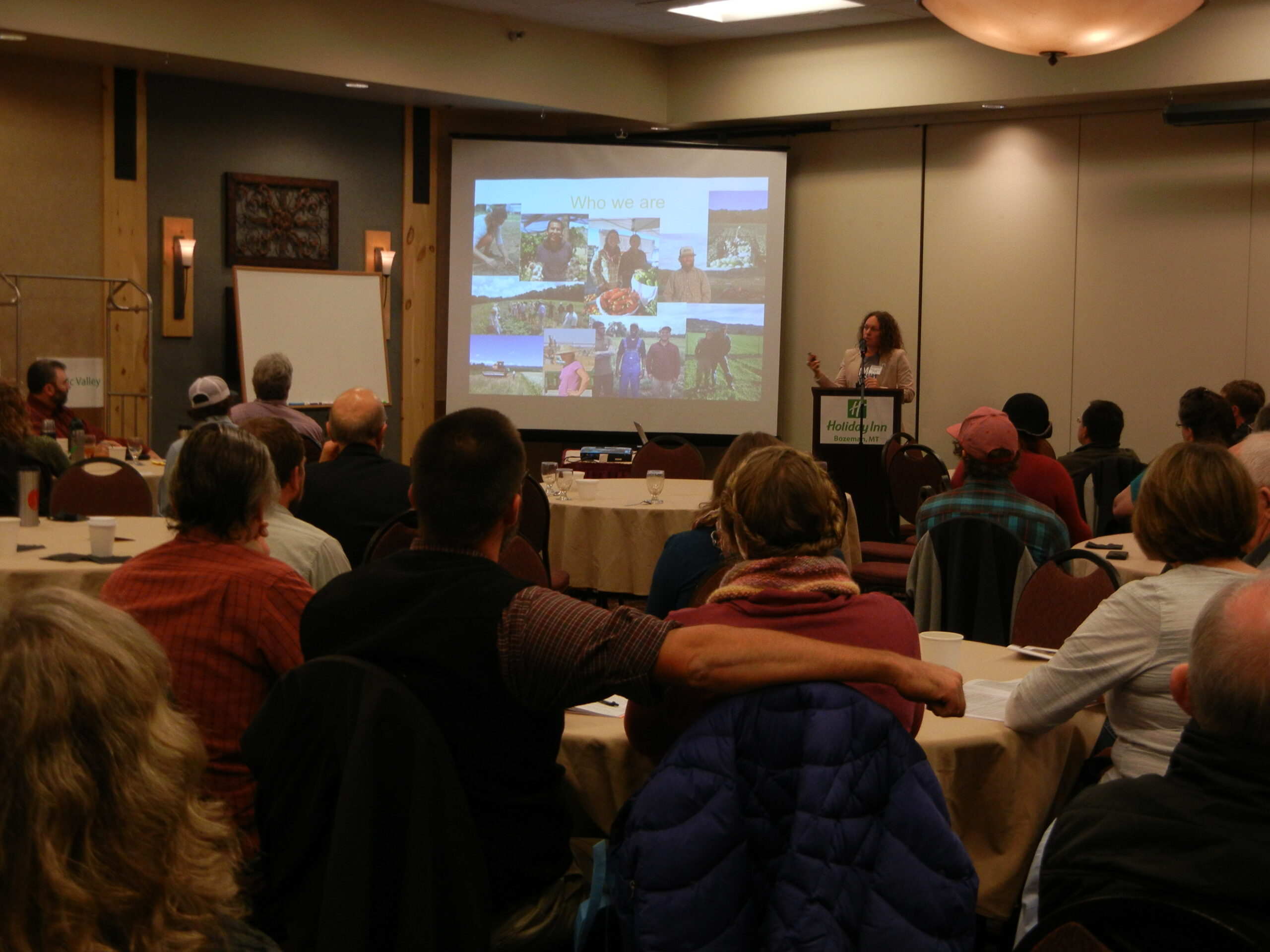 Call for Speakers - MOA's Annual Conference, December 3 - 5, 2020, Great Falls
As in years past, the conference will be a gathering of diverse but like-minded people who have dedicated themselves to living by organic standards that convey trust and transparency to the consumer, protect and enhance the environment, steward healthy soil, promotes healthy humans, and more. We come together to share our stories, learn from each other and confront the many challenges that face producers at this time in history. MOA's conference includes farm tours, workshops, panel discussions, entertainment, networking, a trade show, outstanding organic food, recognition of our producers and advocates, and so much more.
In the event of a recurrence of COVID-19 predicted for the fall, the Conference Committee is working on back up plans including recorded presentations and/or a hard copy compilation of written presentations.
Please find a link to our Call for Proposals here: 2020 MOA Call for Speaker Proposals
MOA is not able to offer travel funds; however, discounted conference registration is available.
Please contact moamembership@gmail.com with any questions you may have about MOA or the conference.
And feel free to reach out if you know of someone who you think would be a great speaker for the MOA conference. 
Follow MOA